It's our pleasure to present our inaugural collection Essence. We present the three most important elements in life: Love, Family and Joy.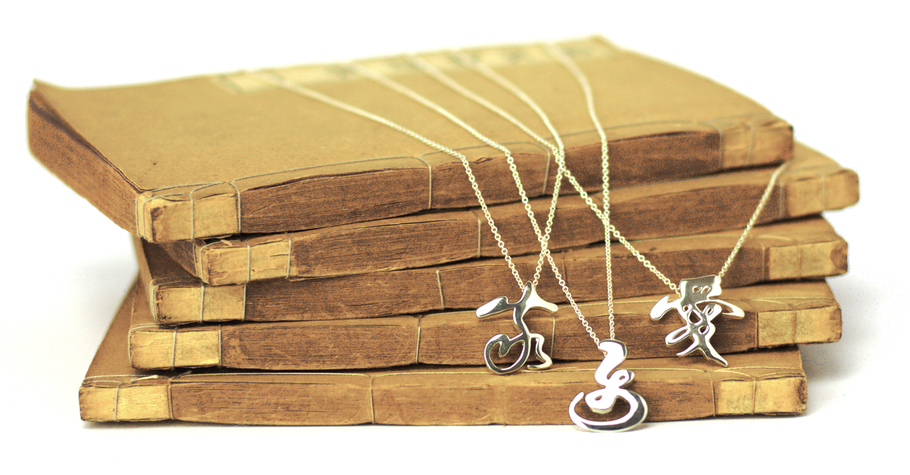 We've spent a long time perfecting our process for making these breathtaking pendants, going from hand painted calligraphy to precious metal, and are very excited to be able to release our first collection. In each character the essence of the meaning is captured. From left to right in the picture above, Jiā (Family) embodies a heart taking refuge under a shelter with wings with which to return. Lè (Joy) has a large smile and references an alternate pronunciation (Yuè, Music) which it captures by imitating a musical clef. The right most pendant is Ài (Love) incorporating a couple dancing together and a mother looking after her child, while also containing the Chinese character for heart (Xīn, 心) in it's centre.
Most importantly, when worn the character comes to life and really does look as if the calligrapher had dipped his brush in metal rather than ink. We have a passion for both calligraphy and jewellery and are very excited to be able to combine the two art forms into something special, and have many ideas for what to do in the future.