Yan took her passion for life and her 'Ai' necklace to Paris, it was our pleasure to have her as a guest blogger to share her story.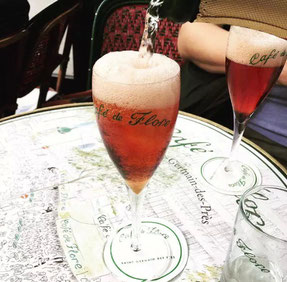 A glass of Kir Royal from Café de Flore to start my day in Paris, Xiao put on her historian hat and let the histories flow with the alcohol. Pretty sure Picasso used to sit on the same chair as we do now, he was a regular.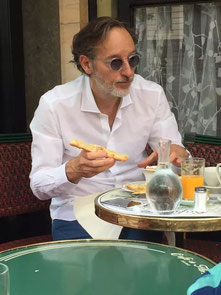 A Parisian sat on the table next to ours, carefully placed his napkin on his legs, white clean shirt, styled hair, enjoying his breakfast with confident and elegance.  Xiao cheekily suggested that he is an artist or a publisher?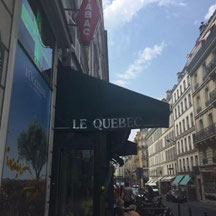 'Le Quebec', that brought back so many memories of ten years ago when I was an exchange student in Quebec, Canada. This had a big effect on initiating my world view and as such as had a big influence on the person I have become.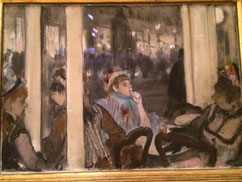 Love this piece by Edgar Degas in Claude Monet, vivid and cute! I would love a postcard of this painting if anyone would be so kind as to post me one ;)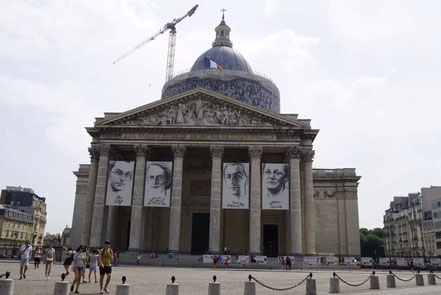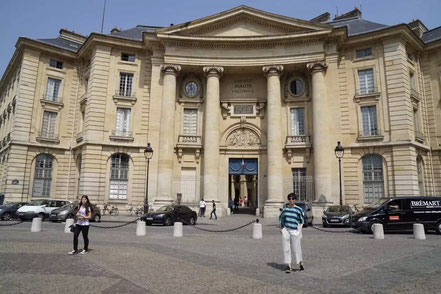 We took a walk along the La Rue Soufflot towards The Panthéon. Xiao acquainted me with the boutiques, restaurants and the architecture around us. She did her law degree at The Université Paris 1 Panthéon-Sorbonne, and returning to Paris she is like a fish in water... But it's emotional too, lots of memories. I handed her a tissue and she spent a while wandering around the campus reminding herself of the good times she had in this place.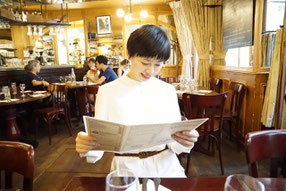 Dining in Le Bistrot Victoires, well known for its Le Pays Basque cuisine. The food was delicious and worth the effort of finding it.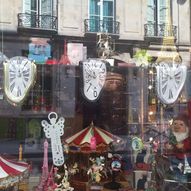 " If you are lucky enough to have lived in Paris as a young man, then wherever you go for the rest of your life, it stays with you, for Paris is a moveable feast." 
---- Hemingway, 1950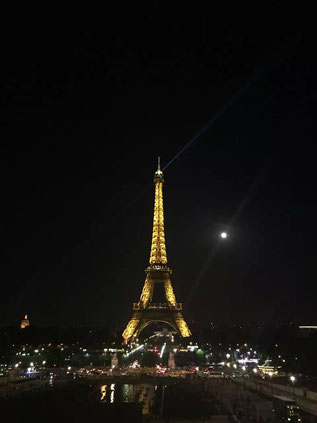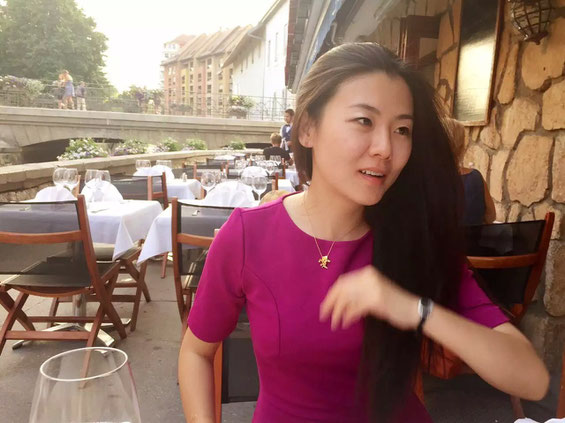 "我渐渐明白真正吸引我的并非都市或田园,入世或出世,而恰恰是这两者的转换和平衡,是不确定和变化本身。我真正恐惧的是一成不变的生活,即使它建立在世界上最美丽的地方,即使它意味着富足与安稳。"  ------   傅真 
"I realise gradually what truly attracts me, urban or rural, one is not necessarily better than the other, life is about finding a balance. I fear an invariable life, although living that life in the most beautiful place, brings me wealth and peace." ------ Fu Zhen
 Over the course of this trip I found myself resonating more and more with this quote. Life is about exploration (geographically and personally), experiences and love.